Royal Cape Golf Course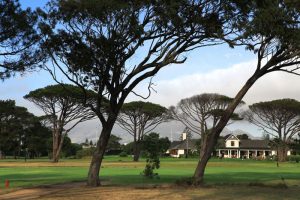 Category: Golf Trips South Africa
• Location: Cape Town
• Designed by: Dr Charles Molteno Murray
• Type: Parklands Golf Course
• Holes: 18, par 72
• Fairway Grass: Kikuyu
• Greens Grass: Bent
• Length: 6130m
• Ladies: 5397m
• Max. handicap allowed: 24 men / 36 ladies
The Royal Cape Golf Course was designed by Dr Charles Molteno Murray and is the oldest golf course in South Africa. The British General Sir Henry Torrens founded it in 1885.
The course is a fine test of golf and worthy of its championship rating. Essentially it is a very flat parkland course, well maintained and a pleasure to play with lovely views of the surrounding mountains. But don't be deceived by its apparent easiness. The fairways are narrow, demanding extreme accuracy off the tee, wayward shots can be heavily penalized amongst the trees and the greens are well bunkered.
There is also plenty of water on the course, notably at the corner of the 3rd, 4th, 5th and also the 14th, 15th and 16th. The 4th and 15th are beautiful par 3's, the 15th in particular requiring a finely judged shot over the water which encroaches right up to the edge of the green.
Showing all 9 results