Commodore Hotel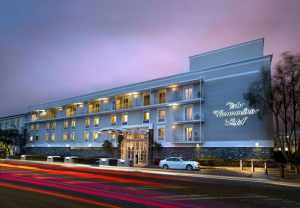 Category: Golf Holiday South Africa
Cape Town, arguably one of the most beautiful cities in the world, hosts one of our finest hotels – The Commodore. With its nautical theme, superb service and some magnificent views of the harbour and Table Mountain, The Commodore provides an unforgettable Legacy experience.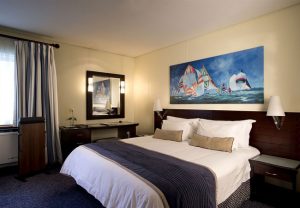 Accommodation
The Commodore offers 168 elegantly furnished Superior Rooms, 57 Business Class Rooms, 10 First Class Suites and 1 Imperial Suite, all assuring comfort, quality and luxury at all times.
The discerning guest seeking relaxation and privacy will find himself comfortably accommodated in one of the elegantly furnished First Class Suites, where he can unwind in the spacious lounge or enjoy a private meal in the stylish dining area.
All rooms have individual air conditioning, television, tea/coffee making facilities, bathroom with bath, shower and toilet, direct dialing phones, electric razor plugs, hair dryers, TV with DStv and 24-hour room service.
• Smoking and non-smoking rooms
• Paraplegic rooms
• Doctor and dentist on call 24 hours
• TV/DStv in all rooms
• Air-conditioning in all rooms
• Tea/coffee making facilities
• Safety deposit boxes in all rooms
• Modem points in all rooms
• Mini-bars in all rooms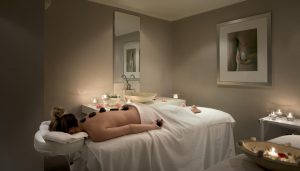 Spa and wellness
We have a well-equipped gym, overlooking the pool, with personal trainers, a sauna and steam room. Afterwards, the remedial results of massage therapy will restore fatigued limbs and minds.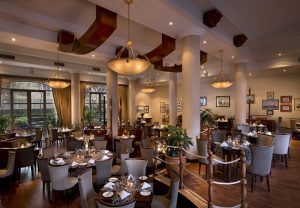 Gourmet Dining
Chef Rob Creaser has created a truly amazing menu especially for the Clipper Restaurant. The menu is varied with influences from Asia and Africa.
Conference Facilities
The conference rooms at The Commodore Hotel are tastefully decorated in the same nautical theme used in this luxury hotel.
All rooms feature climate control, a combination of lighting, wall-to-wall carpeting and comprehensive audio-visual equipment.
A variety of functions can be hosted in the three venues ranging from breakfast presentations to gala functions and intimate dinners.
The Legacy Boardroom features Polycom Video Conference Equipment with three ISDN lines & a plasma screen. The system is remote controlled and delivers near broadcast quality video and audio.
All rooms are equipped with a whiteboard, flipchart, overhead projector, screen, television and VHS video machine. Any other audio-visual equipment you may require can be hired in at an additional cost
Additional Services
• Modem points in all rooms
• Mini-bars in all rooms
• 150-seater restaurant
• Terrace area serving light meals
• 24-hour room service
• 24-hour cocktail bar
• Conference and banqueting facilities
• Video conferencing
• 24-hour secure parking/valet parking
• Swimming pool
• Business centre
• Wireless Internet Connectivity
• Travel desk
• Laundry and dry-cleaning facilities
• S.K.I.N Wellness centre
• Gymnasium
• 24-hour security
Showing all 3 results