Save time and money with Golf 2 Africa
Using an established, registered and bonded golf tour operator such as Golf 2 Africa gives you peace of mind of having one expert point of contact in organising your entire golf holiday and offers better rates than booking directly with the hotels, golf courses, car rental companies and safari operators.
Over the years we've built up a strong relationship with the best suppliers in the industry. As a result of our purchase power, we annually negotiate highly reduced rates with our suppliers that we offer our clients in all our packaged and tailor-made golf tours.
We pride ourselves on the fact that we are different to the rest. As innovators in the industry we constantly look for ways to improve our service, get you the best prices and guarantee top luxury products. We treat each client individually and design golf holidays to their particular interests and requirements.
Our expert knowledge of all the destinations we cover in our South Africa golf holiday packages means that any holiday we provide is sure to feature only the best that each respective destination has to offer. We are always on the move, finding great new places, checking out existing ones or discontinuing those that don't make the grade anymore.
Combine all of this together with safe, easy and reliable payment methods, plus the infrastructure to physically provide you with all the documents and travel support you need, and it becomes clear that we offer our clients a complete, exhilarating package for the ultimate golf holiday in South Africa.
Our Golf Travel Specialists
As avid golfers ourselves, we set extremely high standards for our South Africa Golf Travel Specialists. Our team is constantly being expanded to meet the needs and demands of our growing international client base.
We look for people who are able to provide our clients with a seamless vacation. They need to have an extremely high level of destination and product knowledge, provide a consistently superb level of service to our clients and, of course, have plenty of travel experience in order to be considered one of our South Africa Golf Travel Specialists.
Proud member of SATSA
Not only is the Southern Africa Tourism Services Association (SATSA) of benefit to businesses within the South African travel industry in successfully aligning with an association of such a high calibre, it is also extremely useful to tourists wishing to experience tourism at its best.
By doing business with a SATSA accredited member, travellers are able to achieve peace of mind and a guarantee that they are receiving the best possible services within the tourism industry. Members undergo a strict registration process and are required to sign and agree to abide by a Code of Conduct.
SATSA members are required to submit documentation pertaining to their business annually so that the association can verify they are indeed running a healthy business that can be recommended to international travellers, tour operators and travel agents.
All SATSA members:
Have Integrity: Adhere to a strict Code of Conduct.
Are Legitimate: Company registration checked annually, and assurance provided that they are legally allowed to use their trading name
Are Financially Stable: Solvency checks are conducted annually
Are Legally Compliant: In accordance to regulations governing the tourism industry
Are Insured: Appropriate insurance cover with minimum indemnity limits
Are Bonded: Your pre-tour deposits are guaranteed
The SATSA Bonded logo serves to testify to the fact that Golf 2 Africa, being a SATSA member in good standing, has a financial guarantee in place to cover monetary deposits lodged with the member in advance of services to be rendered.
Should a SATSA member become financially insolvent prior to rendering the contracted service, the bond guarantees that deposits will be refunded, or the service replaced.
This is an insurance bond underwritten by Lombard Insurance and certain underwriting syndicates at Lloyd's of London and is administered by SATSA, a section 18 company incorporated not for gain.
SATSA contact details: Tel: +27 (11) 886 9996 Fax: +27 (11) 886 7557 E-mail: ceo@satsa.co.za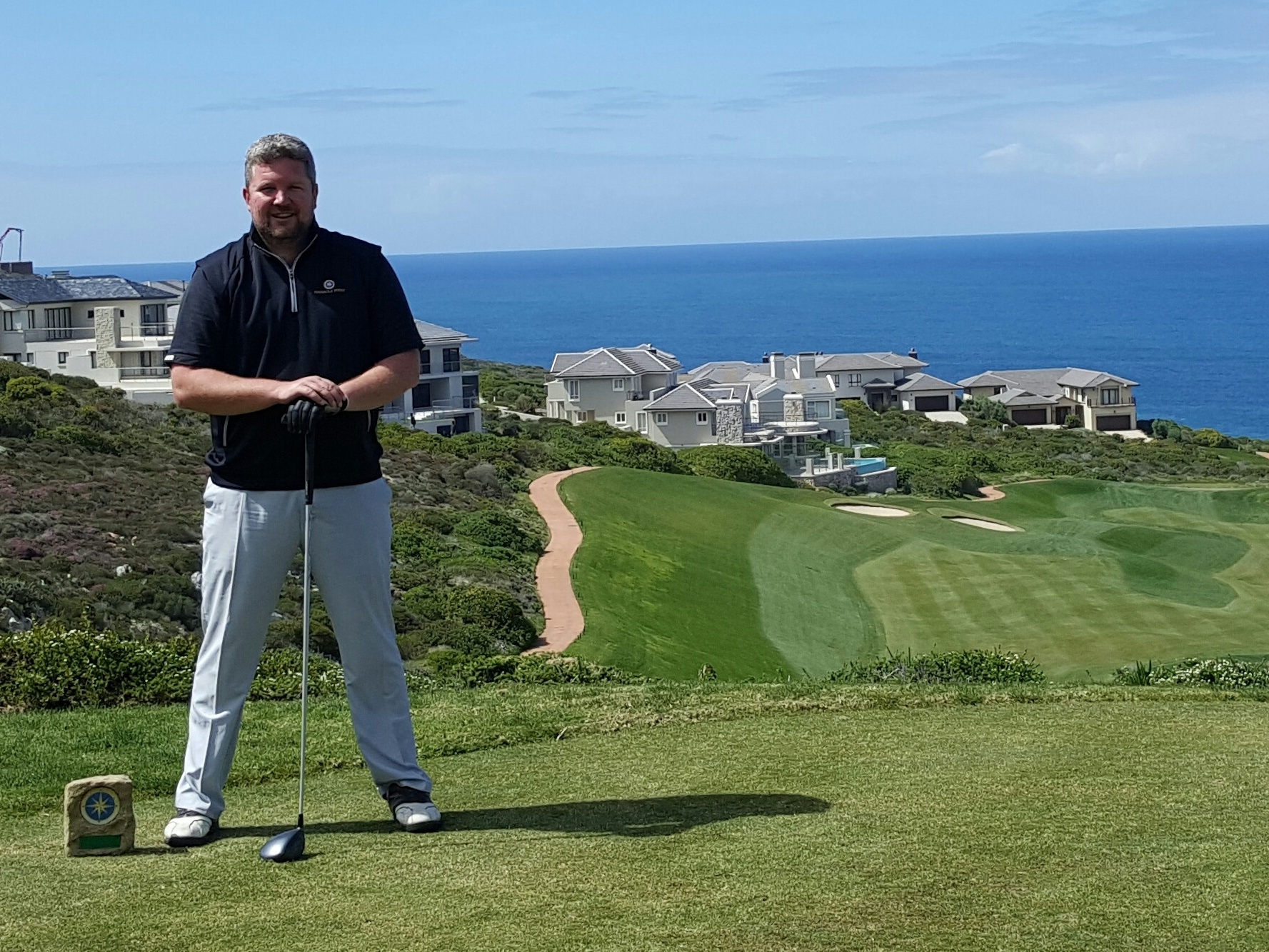 Quintin Diederichs
Founder and Managing Member
Our company was founded in 2004 by Quintin Diederichs, then aged only 22. He read Business Management and Communication at the University of South Africa before entering the golf travel industry.
An avid golfer and globe trotter, Quintin combined his passion for golf with his firsthand knowledge of the travel industry to create a service that has enabled thousands of golfers to experience seamless luxury golf holidays in South Africa.
When dealing with Golf 2 Africa, you have the peace of mind in knowing that your arrangements are looked after by a registered and bonded tour operator that consists of a team that has actually played all the courses and visited all the hotels that are included in your golf holiday.
We will be delighted to assist you with setting up your arrangements at our discounted tour operator rates that we negotiate with all our suppliers. Quintin and his team look forward to welcoming you to South Africa.
Wow! What a holiday! Everything went like clockwork and we were very impressed with your planning and organization. We even had the most perfect weather for the whole time! Our guides Wayne and Johann were both excellent and we found them both informative and friendly and professional. It was one of our best holidays and we all want to return to South Africa, and we will be contacting you when we do.
Parkes Golf Group